Please enjoy the following selection of the most detailed, most colourful, most extravagant and most beautiful pixel cities out there. This time Zhoog.com offers you a sneak peak in the (in my oppinion) undervalued concept of pixel-art; inparticular pixel cities.
All these images have taken a large amount of time to create and most have been built up pixel-by-pixel.
Lets begin!
The fabulous tallent and eye-for-detail of the 'eboy-team', Steffen Sauerteig, Svend Smital and Kai Vermehr, have probably made them the webs leading pixel artists. They've done video's, posters, books and even painted a bus. Be sure to check out their site as this is only a very, very small selection of their work.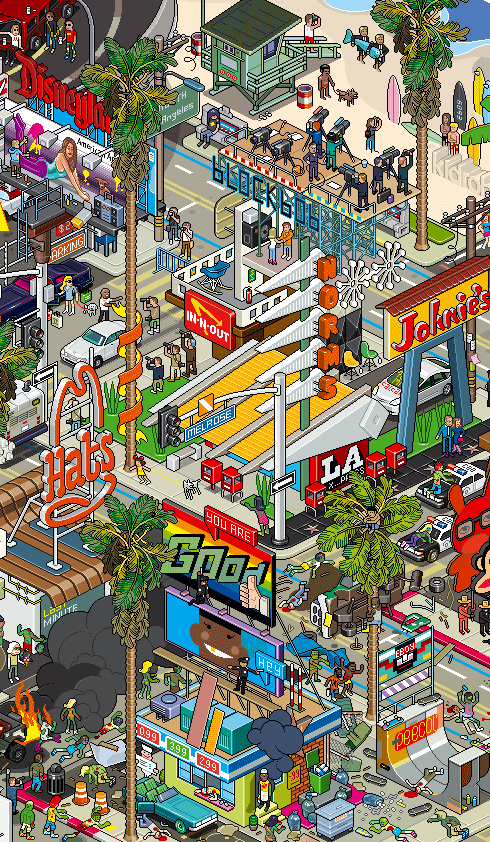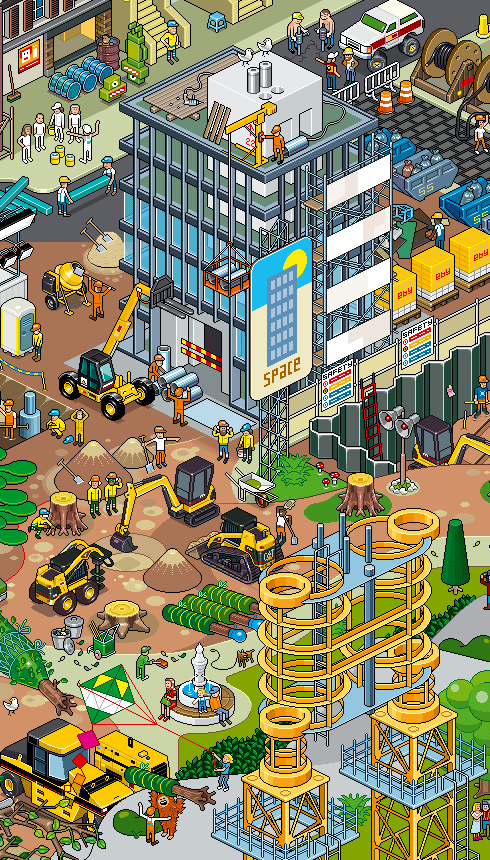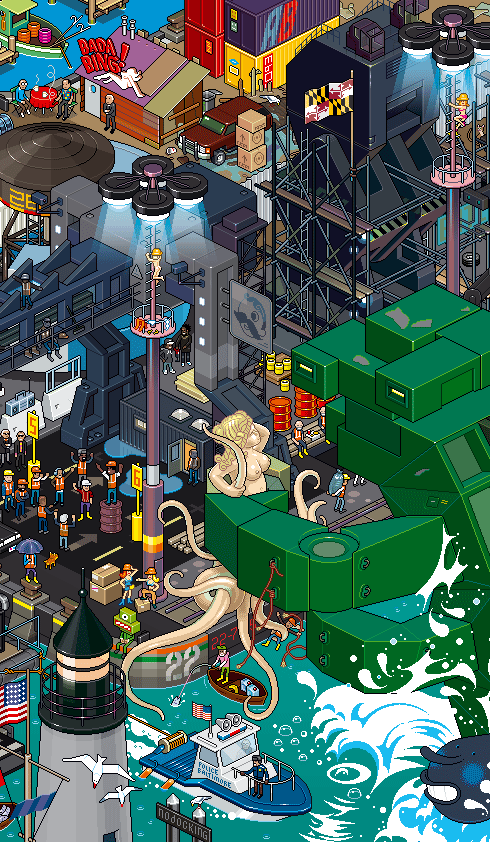 Rod Hunt is another very established illustrator and pixel artist. He too has made some very awesome pixel cities. Check out his site for more great illustrations!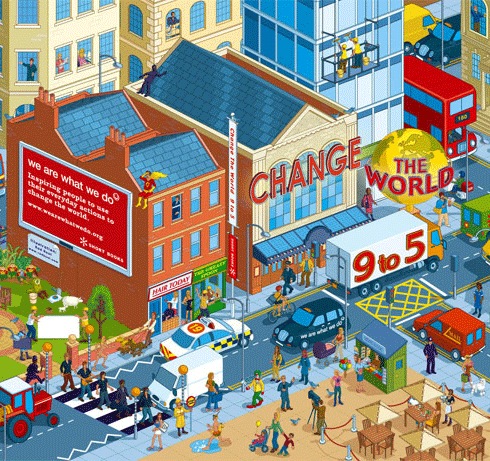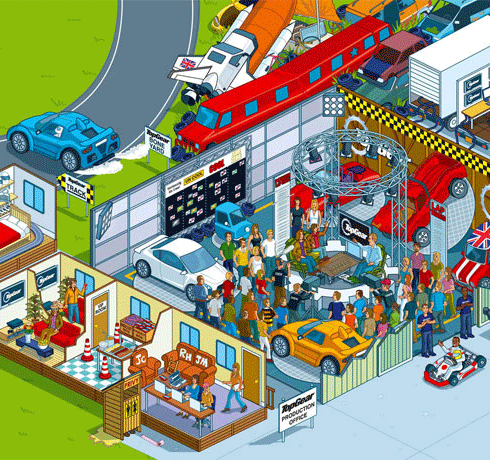 Jalonso was the creator of the following stunning images, which are part of a bigger pixel city project at PixelDam.net. There's loads to see and you can keep discovering new things. More at Bugpixel.com & Jalonso.Ensellitis.com.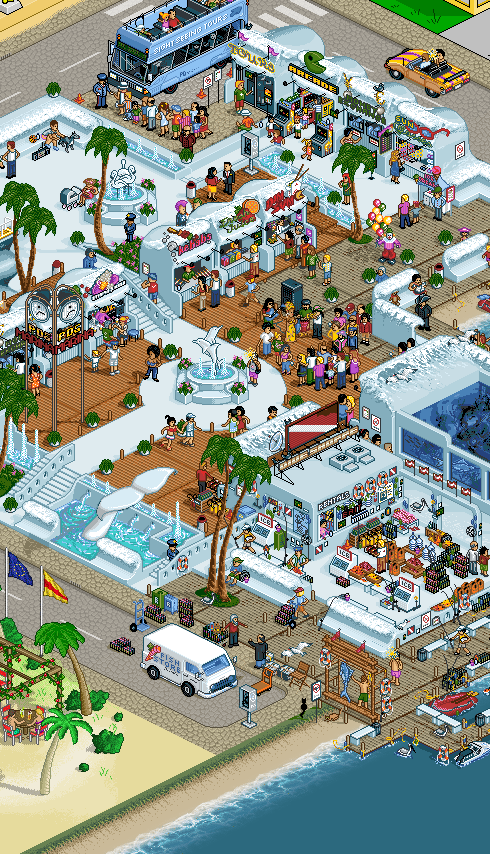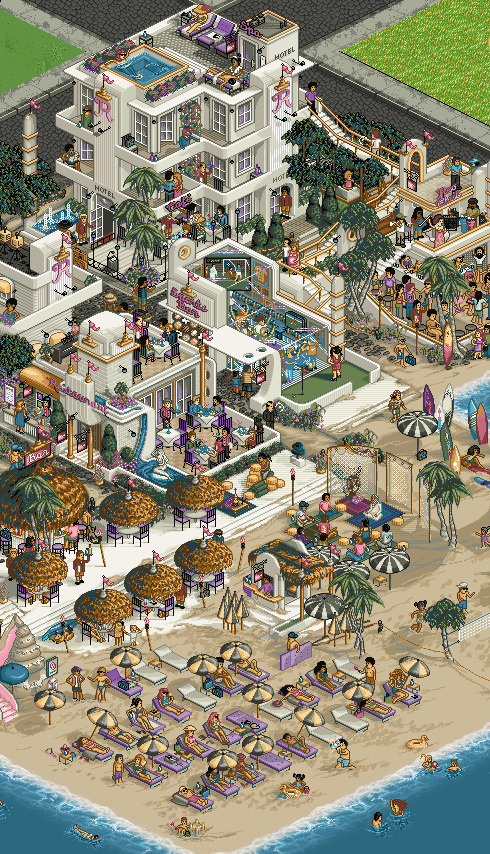 More beautifull buildings from PixelDam.net, this one by Zoanoid.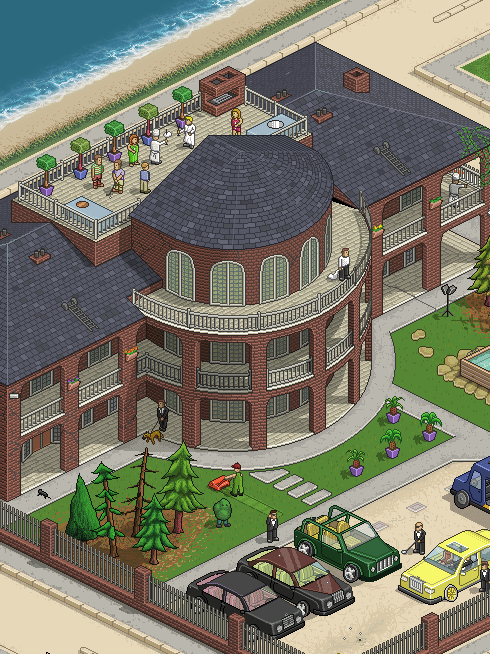 Speaking of pixel-cities, CityPixel.com might be one of the largest and nicest places out there. You can scroll around and get your own appartment.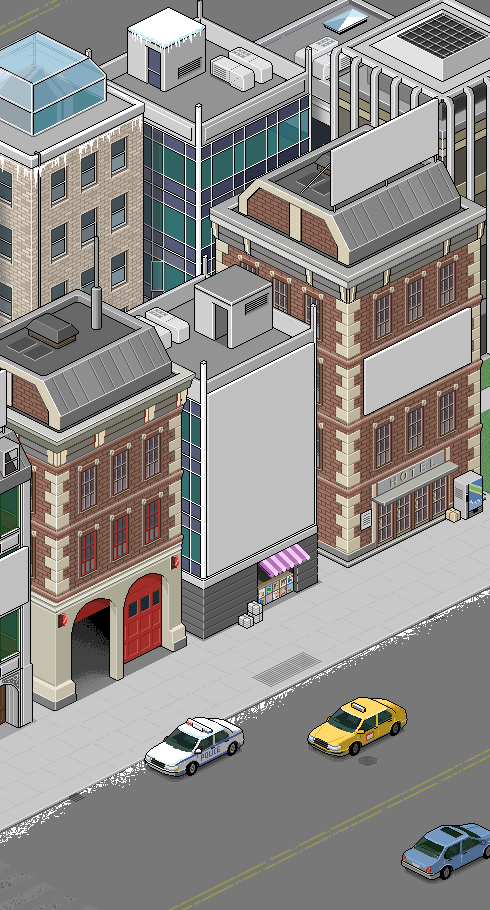 Another place where you can login and stroll around in a pixel city is Habbo Hotel.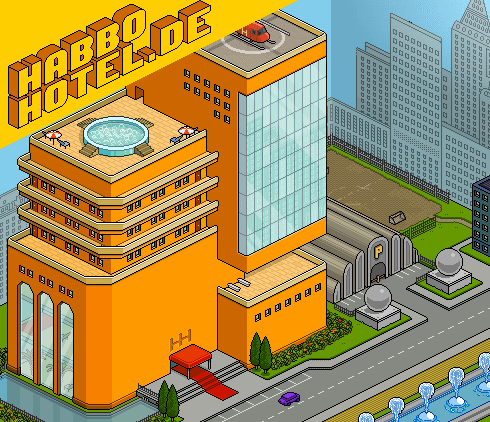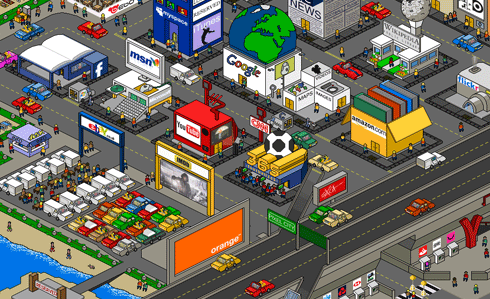 Another, (with cool driving cars) is this site, featuring several mayor websites as links from buildings.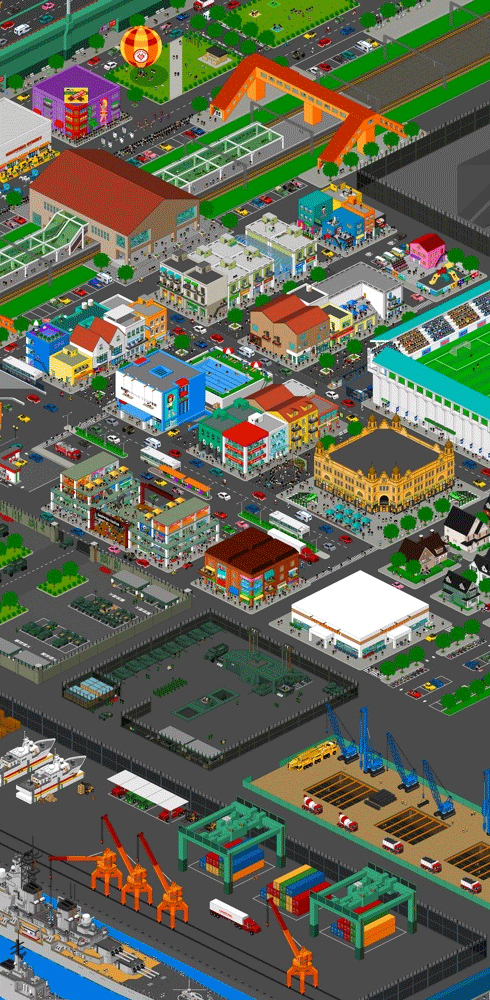 This is a very large and cool (some places are a little bulky) pixel city covering multiple screens.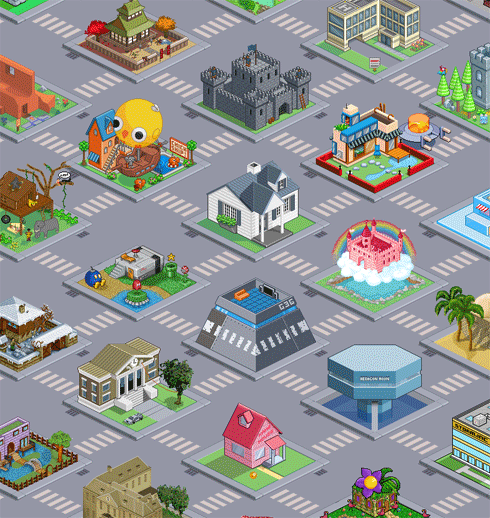 Also, a very cool pixel city with loads of different buildings and UFO's driving by.
Places to build your own Cities: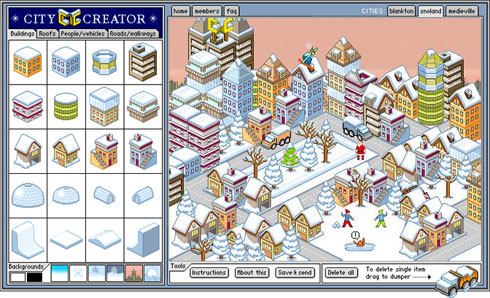 City Creator is a very cool application and currently allows you to build your own cities in 3 different settings.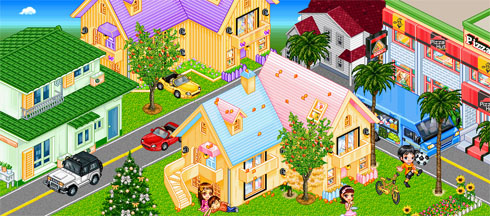 City Maker is a rather strange application and seems buggy in times. The results are pretty cool though.
Other Pixel Artists: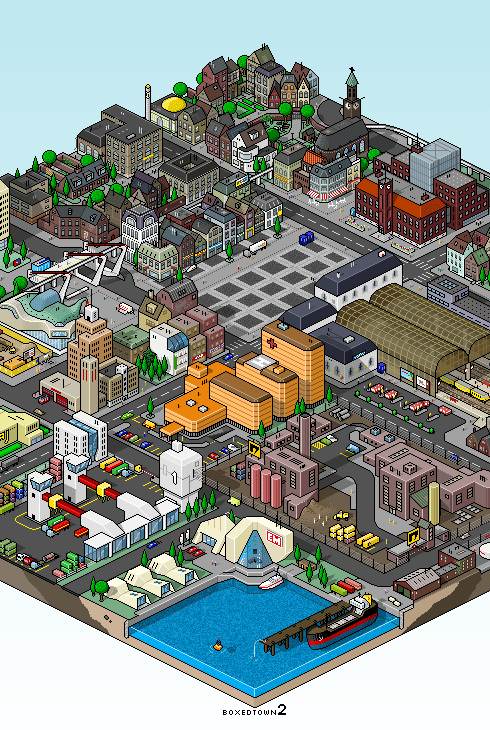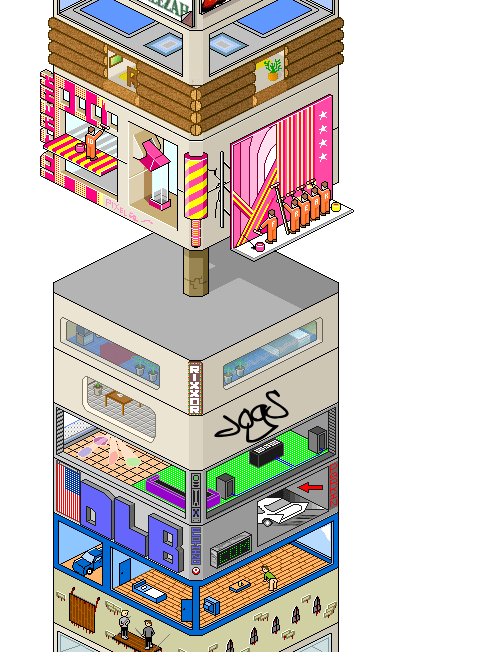 Please visit mr Wongs website and admire this mile-high pixel building. Every story is linked to the website of the artists who desinged the floor.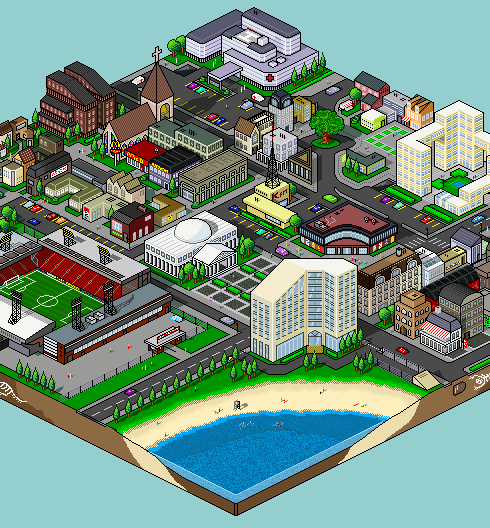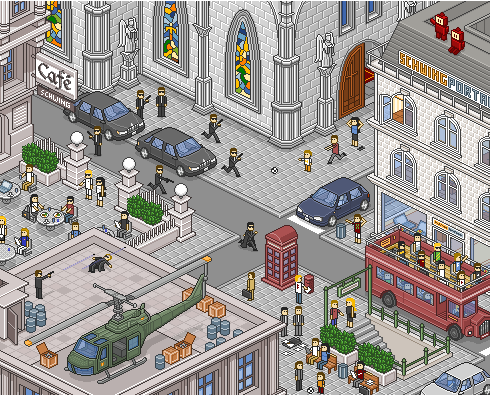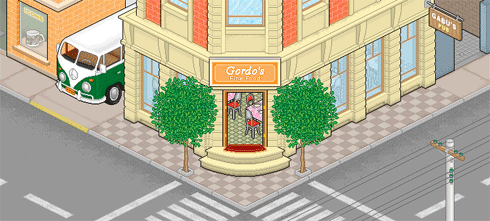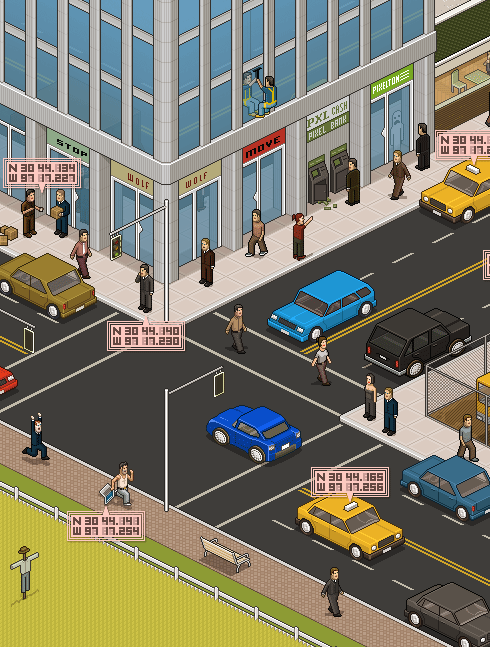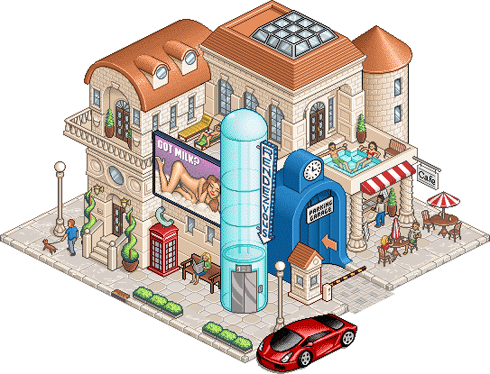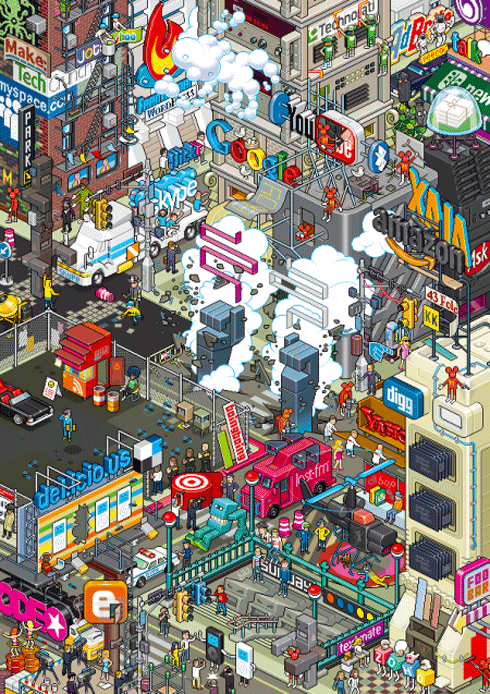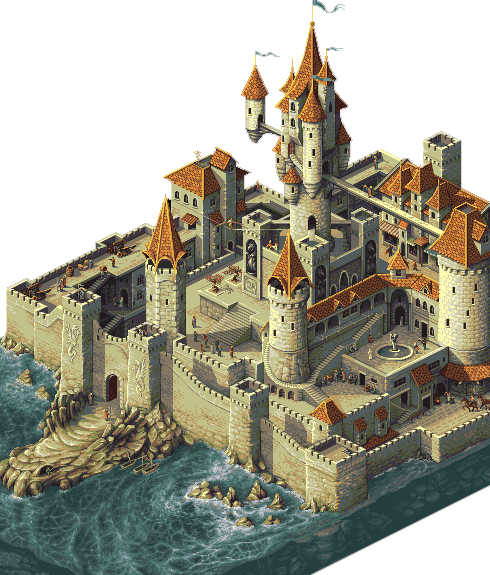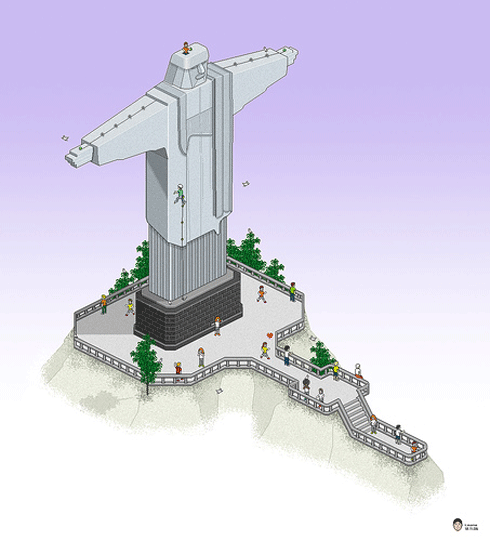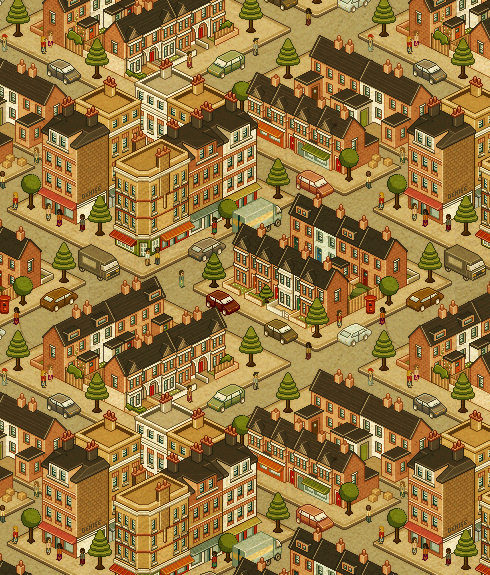 This is actually a tile, that can be repeated ove rand over to create a cool background.